The names of blackheads and whiteheads literally come from its colour of origin, with the main difference of black and white colours. But there's more to just that simple differentiation.  The key to eliminate these pesky breakouts is to know what your enemy is.
Both blackheads and whiteheads are considered non-inflammatory acne, and are caused by clogged pores when excess sebum gets trapped inside your pores. (Both are equally annoying and difficult to get rid of!)
Source: Full Circle Health Care
What are blackheads?
Blackheads are open comedones, and when the pores filled with sebum and bacteria are exposed to the air, the melanin causes a chemical reaction and oxidizes, thus turning black.
Source: Livestrong
What are whiteheads? 
On the other hand, whiteheads are closed comedones where the follicles beneath your skin become filled with sebum and bacteria. However, as the opening is small, oxidation does not happen and the whiteheads therefore remain white.
Source: The Pretty Pimple
How to get rid of blackheads and whiteheads?
For milder cases, you may opt for a salicylic acid-based exfoliant, which helps to gently cleanse the pores from deep within and remove any excess impurities and dirt. The salicylic acid is also effective in reducing acne, and helps to prevent future breakouts from occurring.
Recommendations:
BABOR Cleanse & Peel Mask
2-in-1 Scrub and Mask
Salicylic acid which helps deep-clean the skin
Exfoliating effect
Dr BABOR pore refiner:
Minimise appearance of large pores
Refine pores by giving the complexion a mattified appearance
One of the most important things to remember is to stop touching your face. The dirt from your hands will easily transferred to your pores, causing breakouts subsequently. While it may tempting to scratch off those blackheads and whiteheads from your face, spreading bacteria across your face is definitely not a good idea.
Source: Gurl.com
The safest and most effective method is to visit your favourite salon for an extraction facial to remove your clogged pores once and for all. However, regular visits are recommended if you wish to maintain a clean complexion in the long run.
We are also proudly featured in Best in Singapore as one of the Best Microdermabrasion Facials in Singapore. With this gentle and pain-free facial treatment – HydroPeel Facial with serum infusion (120min), your skin will infused with anti-oxidant goodness.
The rough dead skin cells on the surface of the skin will gently exfoliated with the use of pore-diminishing serum with Salicylic Acid, which will allow for an easier extraction. The Aqua peel device using a suction technique like a vacuum is also used to remove blackheads and whiteheads for acne-free and clarified skin!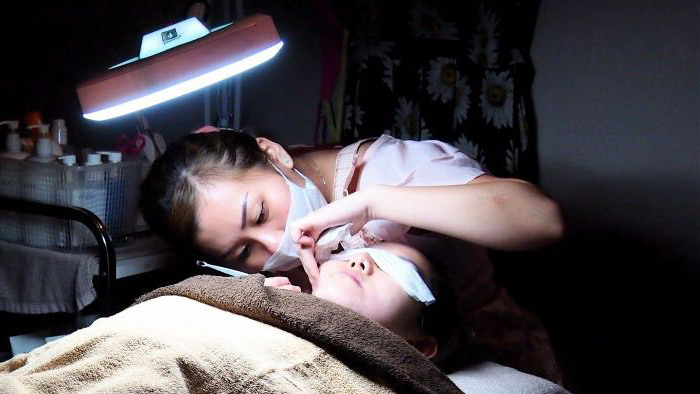 ---
Known for the Best Extraction Facial in Singapore, My Cozy Room has also attained several awards such as Her World Spa Awards 2017 and received many great online reviews from happy customers. Try out our Award-winning Premium Extraction Facial at $144 nett (U.P $288, 120 min)(Valid for first-time customers residing in Singapore only) now!
The results of our targeted treatments immediate and long lasting to help you remove your clogged pores – blackheads and whiteheads!
My Cozy Room @ Cairnhill
Contact: 6732 0030
WhatsApp: 8666 0030
My Cozy Room @ Devonshire
Contact: 6753 0030
WhatsApp: 8811 0030
Register your interest here and we will contact you soon!