What other people say about us.
I've received so much compliments this year for my facial complexion so I decided to share my little story on how I achieved better skin. Love the extraction process which is meticulous and painless compared to other places I have tried! Therefore it's the best extraction facial which I've been! None of the beauticians tried to hard sell their products, services or packages to me during or after my treatment. I can assure you a thoroughly relaxing and peaceful time when you're there.
My Cozy Room has really been a life (or face) saver for me. Anyway, happy to declare that my complexion has improved so much after my facials with My Cozy Room. My condition has improved so dramatically that I only go for once-a-month facials now for maintenance. I would say that in terms of overall facial experience, assessing factors like the extraction process, quality of products used, level of comfort and service standards, My Cozy Room offers the best I ever had! It is also relatively less painful than other facials I have tried, and leaves my face less red and swollen (after facial). Facialists at My Cozy Room always give me the most refreshing and moisturizing face masks to calm and rejuvenate my skin.
I actually had a laser treatment one week before visiting My Cozy spa and my skin was purging itself of impurities. Usually, it'll take the pores about three weeks to be completely clear but the bridal facial seemed to hasten the process because my skin felt refreshed and smooth almost immediately after the treatment. Pretty amazing. The BABOR Ampoule regulates the skin's natural oil and moisture balance especially for dry skin lacking in lipids. It is the perfect answer to my flaky, uneven and dull skin. After the premium Alginate mask, my skin and lips felt velvety smooth and the redness has faded.
Finally back here for a pampering massage! When you walk into a place like this. It feels like it's so much more than just a remedy for aching muscles. Spoiled rotten by My Cozy Room! And I woke up feeling a decade younger.
Finally back here for a pampering massage! This time, I brought along James! But I'm sure James was truly happy to be pampered. Who wouldn't? I am happy that I can pamper others and get pampered every once in a while! When you walk into a place like this. It feels like it's so much more than just a remedy for aching muscles.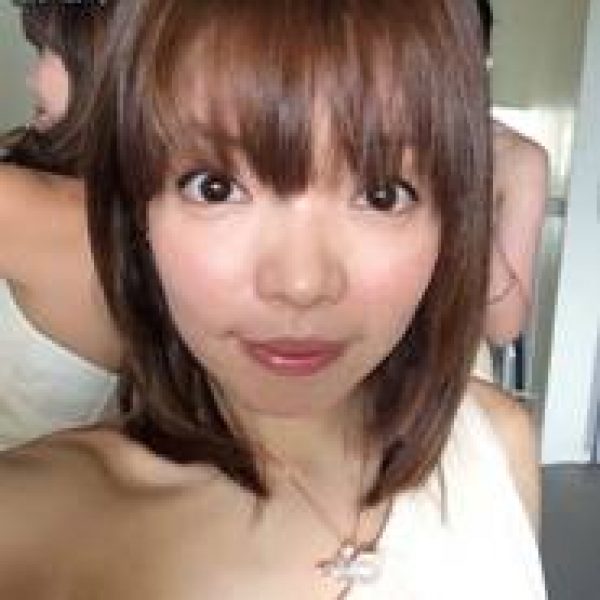 Is My Cozy Room Solution to my Acne Problems? I was amazed by the effect of the facial and how much my skin had recovered over the short period of 9 days! I like the BABOR Pure Daily Purifying Cream, a light 24h anti-blemish care for clearing blemished skin and encourages reddening and irritations to subside faster. My skin feels really supple and soft but not oily after using it. Premium Alginate Peel-off Mask Kit has a super cooling effect, which reduces the redness that come from the extraction. I was glad I had the emergency facial from My Cozy Room to save my "face".
My therapist was helping me to remove my makeup using products from Germany's No.1 professional and effective skincare brand, Babor. It felt very fresh and rejuvenating with the light, clean scent. I absolutely love her massages because she just knows the right spots to apply pressure on! The massages were what I was excitedly looking forward to in my half-asleep state in the relaxing and cool environment.
The heat was just right and I could really feel that my stiff areas were much more soothed as the hot stones glided on my fatigued muscles. I love that my therapist was able to tell which areas were stiff and she proceed to knead with precise pressure to ease away those knots. I felt like I was in heaven because the chocolate cream smelled really good! I actually really like the facial point massage because it was thoroughly relaxing! There is absolutely zero-pain and the treatment is much more enjoyable for me!
Thankfully my therapist is gentle and careful yet thorough, so the pain actually becomes bearable. I always love the massages. She knows just the places to knock out the kinks, giving me a super relaxed back after that! I feel so ready to conquer the world and don on that sexy back dress/romper! The red bumps have visibly been reduced and the skin looks smoother and more refined. It looks so much clearer and feels smoother without any bumpiness!
The spa boasts an impressive selection of customized face and body treatments for whatever ails you: jet-lag, stress-induced breakouts, muscle aches, etc. To take care of any inconvenient blemishes, the spa recommends their signature extraction process, which is suitable even for sensitive skin.
I came after work, all ready for a good, pampering session. I've never tried hot stone back therapy before so this was a first. And a VERY GOOD first. The 4-in-1 Fruit Body Spa Indulgence is an excellent way to release tension in our muscles and to restore our sense of wellbeing, leaving our body revitalised and rejuvenated. So really, there's no doubt My Cozy Room is the place to go to for a good spa and massage session and/or to be pampered!
When the treatment was done, the redness was quite minimal, probably due to the care they take after extraction. My therapist was extremely thorough and gentle. If you have severely clogged pores or acne skin, this is THE facial treatment for you, because their extraction process is very detailed!
Soothing Lava Hotstone Back Therapy. This is the most therapeutic of all, the heat actually made me enter into my dreamland very quickly. It was an unusual experience for a guy to have your back scrubbed. The scent made us very relaxed and and feel my back is having a spring-cleaning.
After the entire treatment, my complexion was glowing and unlike most treatments, my face was not red from the facial. The next day, I even had clean and baby soft skin as all my impurities has been removed! The body spa treatment was a soothing and comforting one! My sore shoulders and neck felt better immediately after the massage.
The massage was so relaxing that I dozed off, with not a single care in the world that my eyelashes were squashed by the side of hole in the massage bed. The coolness of crystal eye massage against your eyes releases all tiredness and tension on your face, and leaves you completely relaxed.
I liked the way the therapist did extraction for me, no pain on all areas except a little sore around nose which is usually common for me. I could even doze off half way through extraction. Eye massage with the quartz crystals would have been my most happy time because it was so cooling and really soothing. I had found my skin benefited from the BABOR ampoule, my skin became balanced in hydration-sebum level, appeared clearer for a number of weeks and it had also helped built a stronger, resilient skin.
The therapist was really professional and definitely know what she's doing obviously because extraction was a breeze! It was so painless I almost dozed off a couple times! I had my final gown fitting the week after and the breakout on my back was gone. It looks so much brighter and smoother, even the pimples marks are lighter as compared to before.
I had the most amazing spa experience at My Cozy Room Boutique Spa! The whole spa experience was really very good. Two thumbs up! I felt refreshed, relaxed & rejuvenated after. My Cozy Room Boutique Spa's therapists are really skilled and experienced as my therapist seemed to know where the problem or aching areas of my body are and would try to focus and spend more time massaging these areas.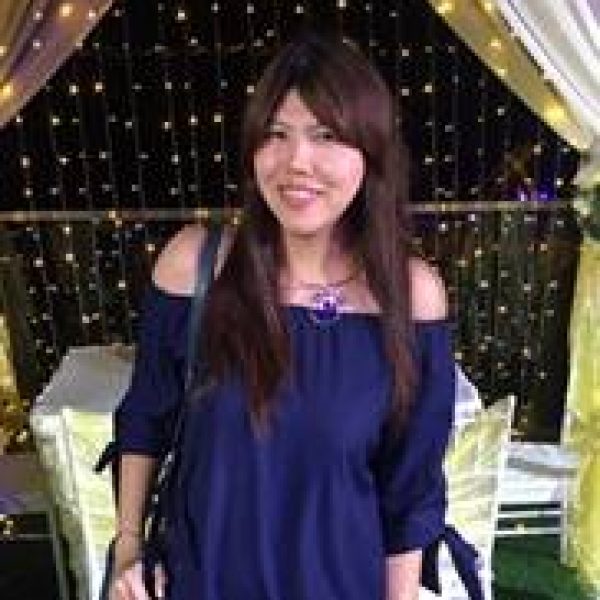 My Cozy Room' Boutique Spa is a one-stop beauty parlour that offers great service to pamper your face and body. It is a hidden gem which is located just a stone's throw away from the bustling city of Orchard Road. My experience was wonderful, and this place was nicely set up with a fantastic Victorian theme. I really love the ambiance of the spa! My therapist was good, and applied with the right amount of pressure for me. After completing the massage, my whole body felt fresher and I was absolutely rejuvenated. My Cozy Room Boutique Spa has core values and they do not hard-sell. They are genuinely caring and concerned mostly on the customer's welfare only. It was the perfect sanctuary for me as it gave me a feeling of being pampered and relaxed.
Located at a short 5 minutes' walk from Paragon Shopping Mall, My Cozy Room Boutique Spa is convenient and easy to get to, making it a treat-yo-self sanctuary for many! Overall, this facial experience was truly lovely. From the atmosphere, to the products and the skills of the therapist, I am very pleased with the entire session! My skin did look much clearer and more radiant after the session as well!
The body scrub enables me to feel refresh and calm my body before the massage. The warm Hawaiian lava hot stone relieves my tension on neck and shoulders and I almost fall asleep throughout the whole process. The therapist is also very experienced and skillful as she highlighted to me about my body issues.
My skin felt so much cleaner and radiant after the whole session. And my make up goes on easier too! After the facial, I feel almost instantly refreshed as if my skin had just reborn. And I especially enjoy the massage.
This is by far one of the more gentle extractions I've ever had!!! For the most part, my therapist was so skilled that I barely felt any pain! It was so gentle that I nearly fell asleep at one and my therapist was really thorough in extracting all the impurities despite her gentleness!
We were pampered with leg wrap, body massage and a hydrating Babor facial. We enjoyed and love their services. Celine Chan is certified to use BABOR products and treatments after completing the training in Germany. We were really impressed with their warm and personalized services. We were treated like princesses.
-Sara Shantelle & Lora Christelle
The whole treatment there was just heavenly. My Cozy Room is a boutique spa in Cairnhill Road, Singapore. It's in the beautiful conservation shop house, super pretty!! And I like the deco there, it's girly but yet classy. Very nicely done. I really liked their foot spa. They use hot stone for the foot massage and comes with a nice leg wrapping. After this, my legs were obviously softer and whiter!! "My Cozy Room" has been our favourite for more than 2 years and this place never disappoint me. Their facial always surprises me. After this treatment, I could see the GLOW on my skin, which I haven't seen for ages. I felt like crying when I looked into the mirror because I was too happy!!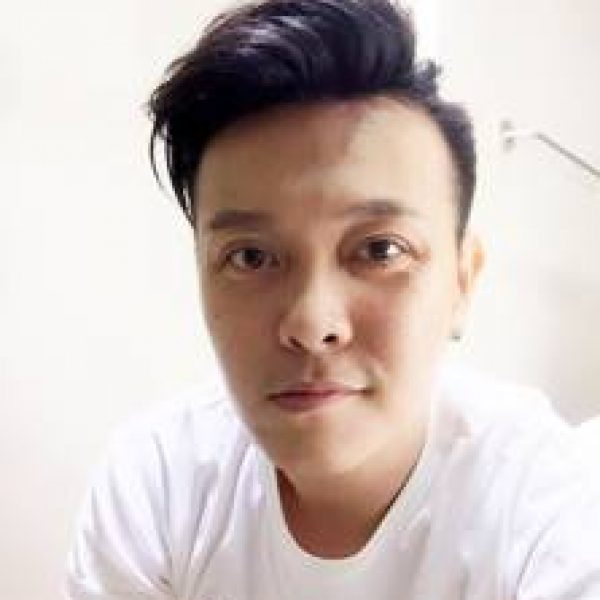 It is so far the best and most pampering facial for wedding prep. I also liked how thorough the extraction was; it took about 45 mins! While the extraction was almost painless, my therapist noticed when I winced and asked if it was bearable before continuing. I admired her professionalism in explaining my skin condition and the products she was using on my skin. I was left with a glowing and tighter face for at least a week. Any red marks left by the extractions disappeared the next morning.
As my neck area had lots of tissue that clog the blood circulation to flow through that why it's start to ache all the time. All day in front of computer is also the main cause for everyone nowadays. SHIOK" x 100000000. No more pain on the neck. Thanks Savor! And I'm definitely coming back for u!!
I go to My Cozy Room for my monthly facial which saved my problematic skin and I bought a package from them. I am using BABOR's HY-OL and Phytoactive Combination for cleansing. We both love how it cleanses our skin and leaves your skin feeling moisturized and not dry. I highly recommend the ampoules especially Hydra Plus and New Skin Fluid because I have combination skin – oily yet dry skin. Actually, I love them all!
With only one session, there are so much visible results as my skin looks so much smoother and healthier! Together with my new skincare routine with Babor products, my breakouts are more controlled. Really happy with the state of my skin now as I don't have to rely on medication to maintain a healthier looking skin.
Everything is done up in a very homely, girly fashion, and the attention to detail really stands out here – almost every corner of this place is decorated with something pretty and girly. If you're a girly girl, this would be right up your alley! I got to try the Hot Stone Massage, and it was really very relaxing. I felt like the use of heated stones really helped to warm up the muscles and prime them for the massage. I did feel very nicely relaxed after the massage, and the masseuse was also friendly and responsive. The really cozy atmosphere of the room really helped, too. Definitely a great place to go to!