With the increasing number of confirmed Novel Coronavirus cases (Also known as COVID-19) and the DORSCON being raised to Orange in Singapore, people have been cutting down on large group gatherings and avoiding crowded places to minimize the risk of being infected. We can also hardly get away from the constant bombardment of such negative news daily, and this inevitably dampens everyone's mood in general. But life still goes on, and we should focus on spreading positive energy while abiding to stricter hygiene rules and social responsibility to protect oneself and the people around us.
Source: Gov.sg
Perhaps, eyebrows might be raised as you carry on with social activities, and some might even ask, "Is it still safe to go for my monthly facial fix at beauty spas?" If you're one of those who are concerned about this topic, we're here to answer some of your questions and doubts.
Just like many spas, My Cozy Room Boutique Spa has implemented several precautionary measures against the COVID-19 to ensure the well being of our customers and staff. Our management has also briefed the entire team to strictly adhere to these measures.
1) Our Staff Are Required To Wear Surgical Masks
To ensure the health and well being of everyone in the spa, our staffs are required to wear surgical masks throughout the day to limit the spread of viruses. Don't fret if you do not have any mask; just ask from our friendly staff and we'll be happy to pass you one (While stocks last and one mask per customer).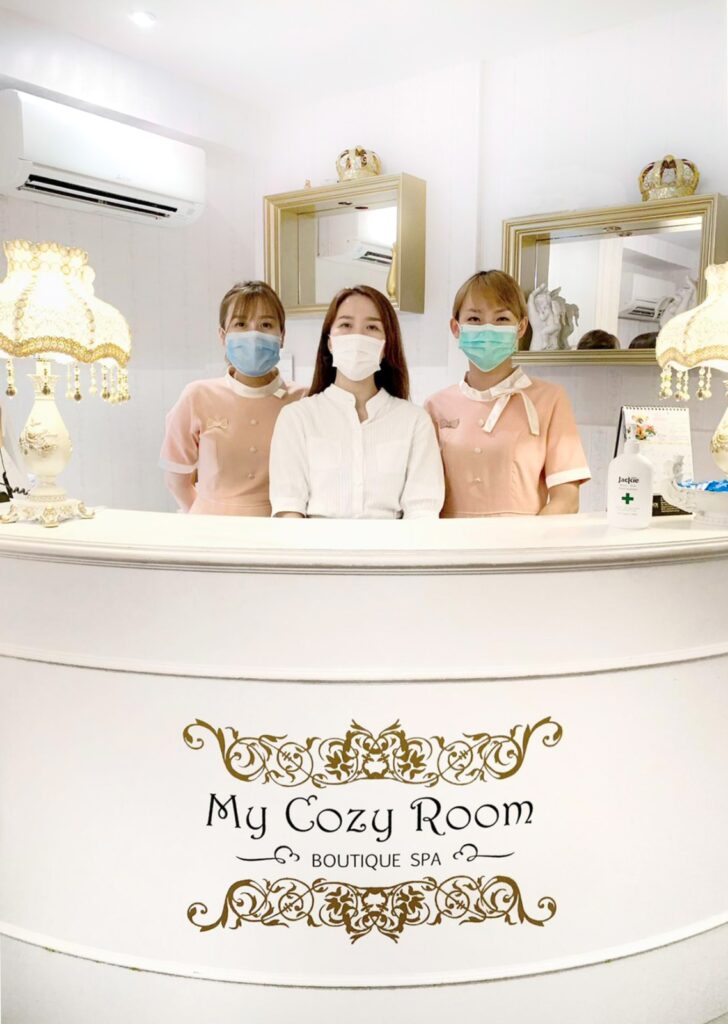 2) Our Spa is Sanitized Daily Throughout The Day
We have also increased the frequency of cleaning and disinfecting all treatment rooms thoroughly for your worry-free visit to our spa. This includes but is not limited to: counter area, sofa seats, tables, washrooms, trolleys, basin, doorknob and more.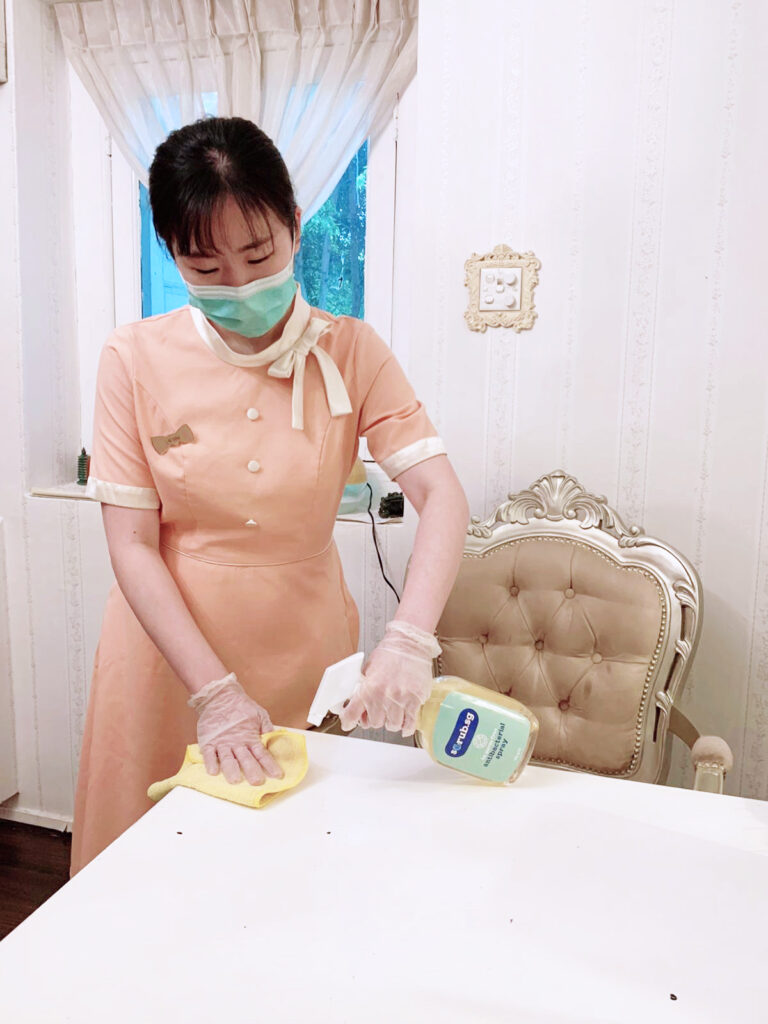 3) Equipment is Properly Sterilized After Every Use
While this was already an existing practice in our spa, we have also emphasized that treatment equipment such as extraction tools has to be properly sterilized after every use to prevent cross contamination across different users.
4) Social Distancing is Practiced in The Spa
Our spa has complied with the social distancing guidelines and implemented safe distancing measures in our spa premises to protect the welfare of our customers and staff.
Here are some examples:
Maximum of 2 staff standing at the counter
Staggered facial appointments for customers (Maximum of 2 slots per timing) This will minimise customers from coming or leaving the spa at the same time.
Limit to not more than 6 customers in the spa
Customers have to sit at least 1 metre apart from each other
Although it is inevitable for close proximity during facial treatments, our facial therapists are required to wear surgical masks at all times for precaution.
5) Sanitizers Are Provided In The Spa
Hand sanitizers are also placed around the spa for customer and staff usage. It is important to sanitize your hands during this critical period to ensure that the germs on your hands are killed and not spread through direct and indirect contact such as touching a doorknob.
6) Compulsory Temperature Screening For Customers and Staff

Every customer is required to take their temperature when they arrive at our spa, and we will reschedule facial appointments for customers with temperature 37.5 °C and above. Similarly, our staff will also have to screen their temperature twice daily to ensure that we are well to serve you.
7) Travel Declaration
We have also put on a health advisory notice for all customers that we will be happy to reschedule their appointment should they fall under any categories below:
Travelled to China, France, Germany, Italy, Iran, South Korea, Spain, ASEAN Countries, Japan, Switzerland, and The United Kingdom in the past 24 days.
Been in contact with any tour groups or gatherings from the above stated countries in the past 24 days
Travelled out of Singapore to any countries in the past 14 days
Been exposed to anyone who is diagnosed with the coronavirus within the past 24 days
Suffering from symptoms of fever 37.5 / cough and colds/ flu/ difficulty in breathing/ respiratory problems
Our therapists are also not allowed to proceed with the facial treatments if they are experiencing the same above.
8) Eucalyptus Essential Oils
Did you know that Eucalyptus oil has a myriad of benefits including antiseptic properties? And they were also used as remedies for common respiratory illnesses. With a clean, refreshing and soothing scent, the aroma of Eucalyptus essential oils is rejuvenating and a mood-lifter as well! As such, we are also using the Eucalyptus oil in our aroma diffuser to purify and cleanse the air in the spa.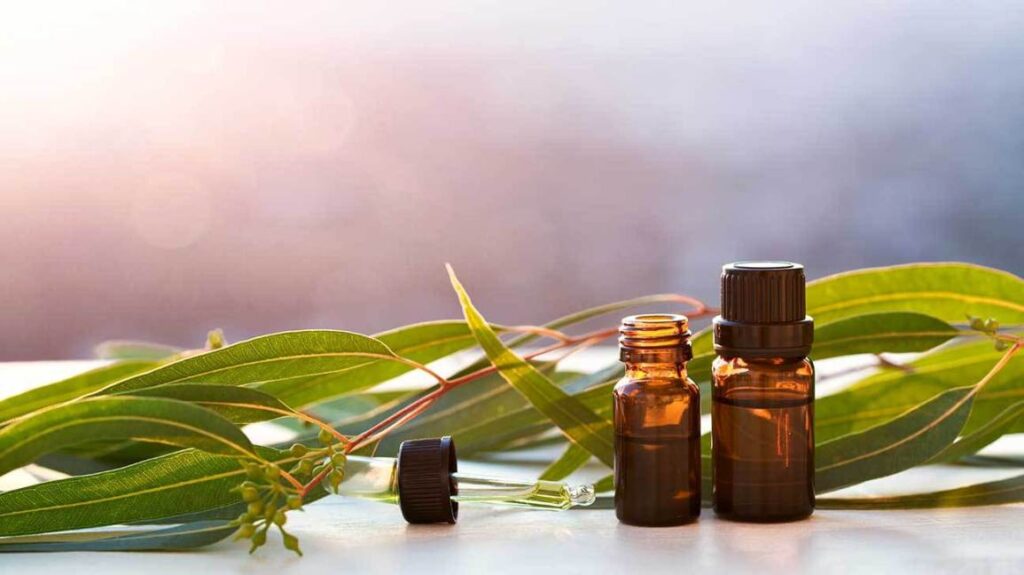 Source: Healthline
9) Peppermint Tea is Served
On top of that, we are also serving Peppermint tea to our customers before and after their treatment as peppermint extracts have been known for various health benefits such as relieving digestive symptoms, improve energy levels, improve concentration as well as fight bacterial infections. We understand the stress and anxiety that everyone is facing during this critical period, and we are doing our best to help our customers minimize the risk of this outbreak as much as possible.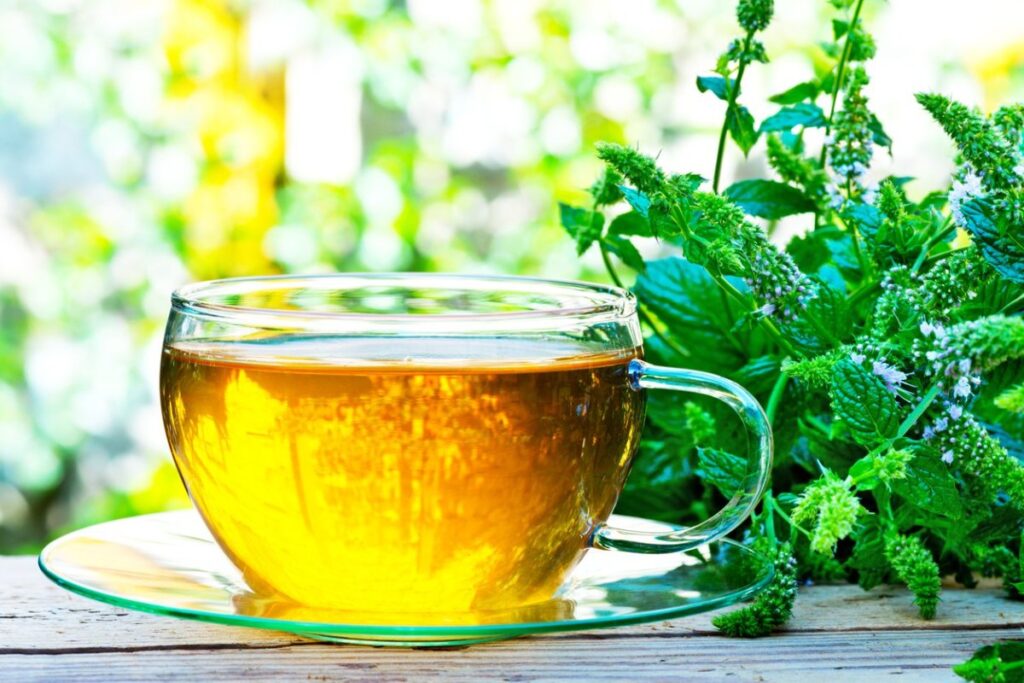 Source: Organic Authority
10) Free Sanitizer for Customers
For those who are unable to get hand sanitizers, we have something for you! Customers who experience our Premium Pore Extraction Facial at 50% off (U.P. $288, 120minutes) will also receive a free pocket hand sanitizer from us! (Photos are for illustration purposes only)
Source: Bath & Body Works
11) Personal Hygiene is Highly Encouraged
Our therapists are encouraged to adhere to good hygiene practices such as hand washing throughout the day, and especially before and after every facial treatment. The World Health Organization (WHO) has also stated that people should wash their hands frequently with soap and water during this infectious outbreak. And you should do the same too!
Source: npr.org
Is it still safe to go for your facial fix?
With all these safety and hygiene measures implemented, yes – it is generally safe to visit beauty spas for your facial or spa appointments if such precautionary measures have been taken.
We should all remain calm and vigilant, and not resorting to extreme panic and fear during this period. However, let's all have social responsibility and practice proper hygiene to ensure that Singapore remains a safe place for everyone!

🌈Life still goes on & we have faith in our nation and government, we will surpass this outbreak.
❤Thank you for your kind understanding, Stay Safe & Be Healthy!🌼 We hope to see you in our spa!
🙏🏻Well-wishes from,
My Cozy Room Team
My Cozy Room @ Cairnhill
Contact: 6732 0030
WhatsApp: 8666 0030
My Cozy Room @ Devonshire
Contact: 6753 0030
WhatsApp: 8811 0030
Register your interest here and we will contact you soon!