Acne/ Maskne/ Clogged Pores/ Pimples
Premium Pore Extraction Facial (120min)
 Acclaimed as the Best Extraction Facial in Singapore, this facial is a quintessential for Acne, Blackheads, Clogged pores, and will focus on purifying, clarifying and hydrating your skin. Effective for rebalancing oily and sensitive blemish-prone skin, this treatment includes deep cleansing followed by our signature manual extraction process that targets current breakouts and prevents future inflammation. For a clarified & refined complexion, complete your treatment with a premium alginate mask kit, formulated with natural ingredients to tighten pores and minimize scarring.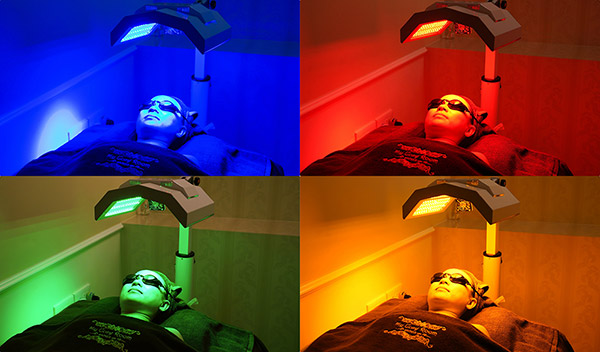 Premium Anti-Acne LED Facial (120min)
LED Facial is effective in clearing stubborn acne and lightening acne scars. The bacteria that causes the redness and inflammation of acne, Propionibacterium Acnes (p.acnes), can be killed by exposing your skin to different types of light, specifically blue LED light. The light penetrates deep into the skin, stimulating your acne-causing bacteria, making them work against each other and self-destruct! This facial is also painless and risk-free compared to general laser treatments that can cause heat damage and photo-aging wounds. Effective for congested, acne-prone and oily skin, this treatment helps to get rid of inflammation-causing bacteria during breakouts and reduces the appearance of enlarged and clogged pores!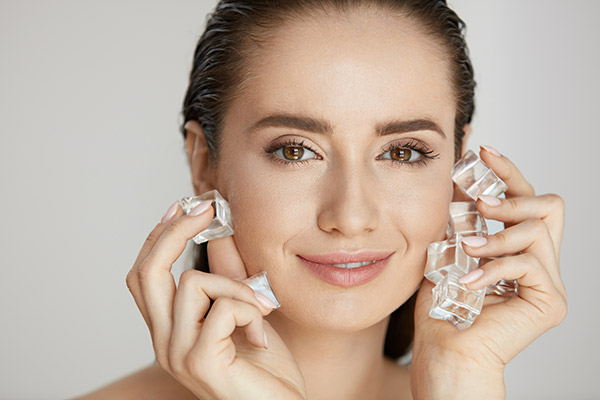 Ultimate Maskne Freeze Facial (120min)
Freeze your Maskne away with our Premium Maskne Freeze Facial (Exclusive in My Cozy Room only), which comes with a freezing cold mask and Cyro Therapy aka Electroporation (-10°C) to rejuvenate your skin and purify your pores. Enjoy the soothing effects of our BABOR Cellulose Balancing Mask with 10 minutes of Cyrotherapy massage (-7°C), which is effective in refining your pores to lighten acne scars and Maskne. Complete your facial with a cold mask infused with peppermint extract for calming inflammation, and also treat breakouts resulting from the prolonged usage of face masks. The ultra cooling mask will help to minimise redness and swelling after facial services extraction to refresh your skin with coolness.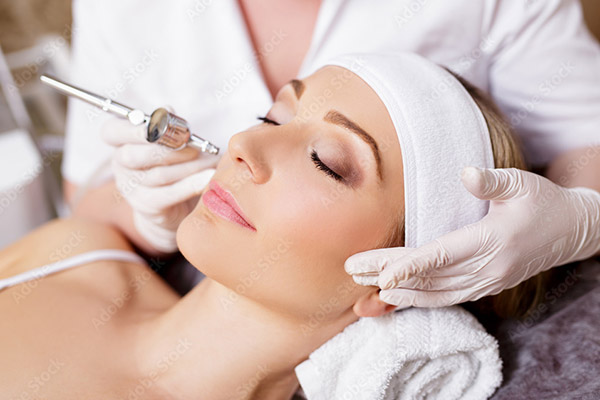 Premium Hydra-Peel Facial (120min)
Presenting a gentle and pain-free facial to cleanse and infuse your skin with antioxidant goodness! With cutting edge skincare technology that acts as a vacuum, this treatment delivers deep exfoliation and clears congested pores (blackheads & whiteheads), hyperpigmentation, and brown spots. The treatment ends off with deep skin infusion of a series of antioxidant solutions using gentle, electric waves to minimize blemishes and lighten acne scars. Look forward to a firmer, smoother, and visibly clearer skin with our Hydra-Peel Facial!
BeKind Signature Facial (90min)
BeKind Signature Facial is designed to deep cleanse and give your skin a refreshed and radiant complexion. The star of this session is our BeKind Hydro Renewal Peel, which includes Swiss Apple Stem Cells to effectively promote cell turnover while deep cleansing your skin. A general extraction is also included to completely remove all impurities from your skin. Relax as you feel the cooling sensation of our Crystal Ice Ball, calming any inflammation or redness on the skin. The facial is then finished off with a soft mask infused with natural ingredients to deeply nourish your skin so you can walk out feeling like you're ready for a red carpet!
Oxygen Purifying Facial (120min)
Did you know that oxygen promotes blood circulation, activate cells and give the immune system a helpful boost?Our oxygen purifying facial offers innovative treatment that uses a hyperbaric chamber to provide up to 92% purified oxygen and anion "vitamins from the air", providing a multitude of benefits to your skin. It further induces and stabilises free radicals which help in regenerating new cells, reduce bacteria, rebalance pH levels and improve signs of aging.
Dry/ Dehydrated/ Dull Skin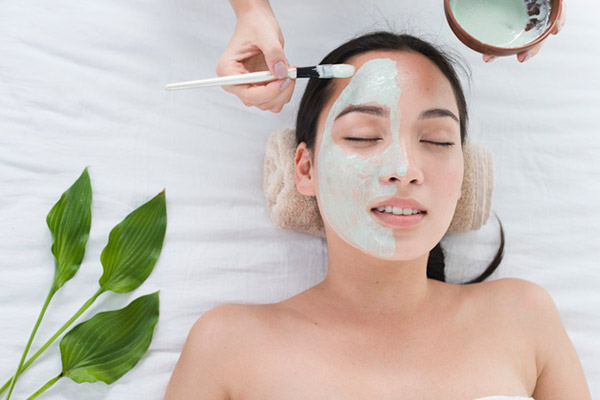 Premium Illuminating Facial (120min)
Has aging made your skin dull, and your pigmentation more noticeable? Like a breath of fresh air, our Award-winning Premium Illuminating Facial uses an exclusive range of BABOR products and top-quality alginate peel-off mask enriched with natural ingredients to provide a fairer, radiant complexion. It reduces clogged pores without leaving extreme red marks and smoothes skin after one treatment. This indulgent experience is great for a monthly facial fix to achieve radiant skin in the long run; or get your skin glowing for big events, definitely a must-try!
Ultimate Royal Bird's Nest Facial (120min)
Our Royal Treatment facial provides a holistic treatment that tackles dehydrated and ageing skin. Combined with the nourishing powers of bird's nest, the Golden Exfoliator exfoliates without stripping the skin such that the skin is left smooth and supple with radiance. Our Bird's Nest Complex promotes moisture balance and skin luminosity. Perfect for all skin types, this proprietary blend of active ingredients works together to enhance the nourishing and regenerative benefits of bird's nest. Our Rejuvenating Bird's Nest Facial finishes with the Premium White Nest Alginate Mask, which infuses the skin with its healing, hydrating and intensely brightening properties.
Anti-Aging/ Wrinkles/ Fine Lines
Diamond Peel Facial (120min)
Hectic lifestyles can cause a lot of stress, along with clogged pores, dull skin and fine lines. To curb that, a Diamond Peel treatment is recommended, which is a mechanical exfoliation technique similar to microdermabrasion. This non-invasive cosmetic procedure removes excess oil, dirt, and dead skin cells to reduce the appearance of enlarged pores, and reveals the younger, brighter skin cells underneath. With Diamond Peel Facial, you can improve the appearance of fine lines and wrinkles, even out a patchy complexion, and lighten scars.
Oxygen Jet Facial (120min)
A firm favourite amongst celebrities worldwide, this is an alternative for those who wish to reduce the depth of lines and wrinkles without the use of cosmetic injections. Using a stream of pressurised oxygen and potent serums that are deeply infused into the skin, it safely smoothens and plumps the skin, promoting cell renewal to reduce lines and wrinkles, and gives a fresh youthful and hydrated complexion! Say goodbye to aging skin! 
Cyrotherapy Facial (120min)
Cryotherapy facial uses a controlled jet of super-cooled air (as low as 10 degrees celsius) to contract and dilate the blood vessels in the face, scalp, and neck, which helps to improve the supply of oxygenated blood and nutrients to our skin's surface. This facial services stimulates collagen production and improves skin elasticity and texture, while reducing enlarged pores and acne scars. Pain-free and non-evasive, this effective facial is a quick and relaxing way to firm the skin and boost radiance with no downtime and side effects, as well as to achieve smooth and youthful complexion.
Anti-aging 3D Lifting Facial (120min)
In need of a treatment to bring back that youthful glow? Experience our luxurious anti-wrinkle foam mask that will create a lifting effect and delay skin aging. With the help of an assortment of nutrients and minerals, supple and youthful skin is achieved. Helping the skin's natural regeneration process, this extremely effective treatment will offer deep moisturisation, collagen-boosting properties and a remarkable, youthful glow to your complexion.
Ultimate Collagen Booster Facial (120min)
If you dream of younger-looking skin, then your first stop should be a collagen-boosting facial, designed to heal, brighten skin, and boost collagen production – instantly reducing fine lines and wrinkles. This rejuvenating treatment uses 99% natural collagen fibres and hyaluronic acid to revitalise, hydrate and restore elasticity to the skin. Effects of this facial are immediate, making it the perfect facial to do before an event or photoshoot. Expect firmer skin with a dewy radiance after your first treatment!
Customised Detoxifying Bacial Treatment (75min)
Also known as "Back Facial", this sensational treatment is designed to clarify and deep cleanse your skin to leave your back with a new radiant, hydrated, and supple appearance.
Begins with a deep pore cleansing and exfoliation to remove dead skin cells, followed by our signature extraction to remove your clogged pores to prevent future bacne (back acne) breakouts. Let us slough away all your dead skin cells for a fresher, newer you and prepare your body to better absorb the nutrients from your skincare products with detoxification. Enjoy a relaxing back massage and detoxifying mask to harmonise your skin and soul.
Premium Diamond Bacial Treatment (90min)
Experience our signature extraction and specially formulated treatment on your back with My Cozy Room's Premium Bacial treatment. Enjoy a soothing spray mist that rejuvenates and calms your skin while we perform our deeply cleansing manual lymphatic drainage (MLD) massage to relieve and detoxify your back! To top it all off, enjoy a complimentary back massage on us and a back treatment mask with hot stones on your back to help you unwind and relieve unnecessary tension. Just lie down and indulge in this intensive treatment that includes cleansing, steaming, detoxifying scrub, extraction, diamond peel, a stress relief back massage and end off the treatment with a detoxifying mask – this is as luxe as bacials come!
A wedding is a celebration of love. Begin your walk down the aisle with us. At My Cozy Room, your special day is as important to us as it is to you. Let us lavish you with an enchanting marriage getaway, as your body and spirit emerge beautifully invigorated, preparing you for your happily ever after
Bridal Detoxifying Facial (90min)
Battling with redness, clogged pores and skin troubles on your face? Relish a pain-free, deep facial cleanse and exfoliation with our Bridal Detoxifying Facial, where we will treat and remove all skin impurities away before you wedding day! This treatment process will help to eliminate acne, uneven skin tone, scarring and skin irritation with the use of BABOR premium products, leaving you skin clear post-facial, creating the perfect canvas on your face for your wedding makeup application.
Bridal Premium Illuminating Facial (120min)
Our signature Bridal Illuminating Premium Facial is a 120-minutes treatment that aims to boost skin moisture and give you a fairer, glowing complexion for your big day. This highly raved treatment produces visible and effective results in a single session, removing clogged pores easily without leaving extremely red marks. It is also customisable according to your skin problems such as acne, congested pores, pigmentation or even sensitive skin. Complete this bridal facial with a luxurious alginate peel-off mark, enriched with natural ingredients specially catered to your skin to improve complexion and reduce any redness caused by extraction. You will be able to enjoy a refreshing and cool sensation with this holistic treatment and restore the glow on your face!
Bridal Premium Royal Bird's Nest Facial (120min)
Looking your gorgeous best on your wedding day is every bride's dream. With the nourishing powers of bird's nest, your skin will be rewarded with a radiant bridal glow. The Golden Exfoliator exfoliates without stripping the skin such that the skin is left smooth and supple with radiance. Our Bird's Nest Complex promotes moisture balance and skin luminosity. End off this luxurious bridal treatment with a rejuvenating White Nest Alginate Mask to heal, hydrate and intensely brighten your skin. All brides deserve a pre-wedding royal beauty treat!
Bridal Premium Diamond Bacial (90min)
Your body is a temple and it should be given the same treatment as your face. Indulge in our very own customised Bridal Premium Diamond Bacial, an intensive back-treatment that uses a Diamond Peel Machine to scrub, exfoliate and remove dead skin cells, extract impurities beneath the skin, reduce fine lines and even out uneven skin tones. Last but not least, completing this experience off with a complimentary back massage to unwind and relieve unnecessary tension. This bacial will brighten your back and leave you with luscious smooth skin- just in time for you to slip on your wedding dress for that sexy back! Baby got back!
Bridal Sparkling RF Eye Treatment (Optional Add-on)
Radiofrequency (RF) energy treatment is a non-invasive tightening technology to tackle the early signs of loose or sagging skin. The skin around the delicate eyes is warmed softly (up to 40 degrees) with a blast of radio frequency waves which is highly effective in the reduction of dark circles and eye bags. It also stimulates collagen production, strengthening the skin around the eyes and lifting droopy eyelids after one treatment. Enjoy our signature soothing Crystal Eye Massage to relax your tired eyes and purify your soul. Restore the sparkle in your eyes with this RF Eye treatment!