Here's the deal with getting a facial. It sounds like a past-time for the rich, or a remedy for the worst cases. But did you know that facials have really unique benefits? These are beyond the reach of your homecare and over-the-counter products. Find out why you should be getting a facial!
1. Facial sessions provide better than over the counter skin analysis
At a facial, you get naked with your therapist. Researching online or getting real life advise from beauty counter experts might seem sufficient. However, it can't beat having someone being in touch with your skin up close without any agenda.
Getting a more accurate analysis of your skin condition and type would benefit you too! Simultaneously, it will enable you to better care for your skin at home!
2. Get professional results with professional facial treatments
Ever wondered why following the exact same steps just doesn't get you the same results as a facial? Well, the professionals do have a few tricks up their sleeves. One of it is the use of professional products. These products have higher concentration and strength, and are not available off the shelves or counters like Watsons.
Self-diagnosing your own skin condition is hard, and selecting the right products even harder. The trial and testing with different products could lead to unintentional aggravation of your existing condition. This is especially so with sensitive skin types. Sales people attached to brands and counters might offer you their recommendations and advise. However, they may not always be fully equipped with the knowledge or experience to assess and analyse your skin condition thoroughly. If you are invested in your skin, you will know that even the tiniest details matter.
Facial spas provide you access to skincare treatment professionals. They are equipped with experience, the right tools and knowledge of different skin types and their sensitivities. They will then be able to advise you properly, and allow you to experience more immediately the effects of the type of products they recommend for your skin type.
My Cozy Room uses BABOR, a number one German skincare brand that specialises in natural treatment solutions. Their product formulas are such that they are gentle yet effective on the skin. Additionally, they are more highly concentrated with active ingredients, ensuring more long-lasting and immediate results. BABOR's ingredients are also scientifically researched and proven to produce the best and effective results.
They even have a dedicated line of products catering specifically to acne-prone and sensitive skin treatments. So be assured that your skin will not be aggravated.
At a facial treatment, your therapist is equipped with the experience and skills to ensure your skin gets the best mix of products and treatment. No more furrowed brows as you pore over the ingredients label figuring out the scientific names and their individual effects!
3. Facials are more extensive than your homecare pore strip or self-extraction techniques
We all love a good deep cleanse, including a filled pore strip. Yet unbeknownst to many, there's always more gunk hidden underneath and deeper. Also, did you know that pore strips could leave your skin more vulnerable? This is when they used with inadequate and insufficient preparation and post-care for the skin.
Especially with sensitive skin, pore strips can cause irritation and inflammation on the skin. The removal of pore strips actually leaves your pores open and more susceptible to infections. Additionally, without proper technique and steps, ripping off the pore strips could leave you with enlarged and more congested pores. It also strips your skin of its natural oils, dehydrating it which could leave you with oilier skin!
Other means of extraction you might attempt by yourself at home, with or without tools, may cause your skin more damage too. Examples include abrasions, skin tears, infection and inflammation, pigmentation and scarring. Your complexion is a delicate epidermis that requires tender care and precision.
Needless to say, squeezing your own pimples is a huge no-no as well!
This is why choosing to leave it to the professionals to help you clear your congested pores is better. Facial therapists have both the know-how and equipment to prepare your skin before and after extraction treatments. This ensures you reap results without repercussions. Find out more about the benefits of facial extractions with us!
Patrons of My Cozy Room have vouched for our meticulous yet painless facial extraction treatments. It also comes with minimal post-treatment redness and immediately visible results of shrunken and tightened pores.
4. Facials improve your skin's absorption of skincare products
The thorough cleansing of your pores after a facial enables your pores to regain its original absorption prowess.  So, your skin will be able to better absorb the goodness of the skincare products you have meticulously chosen and apply ritually. This also means that less product will go an even longer way. Effectively, improving the absorption of product nutrients will effectively boost the efficacy of your home care! Two-fold results with just the addition of a facial session!
5. Get professional and practical advice from your facial therapist
As she's working on your face, she's getting to know you and your skin's condition better. Coupled with her expertise and experience, what better opportunity to enquire more about your skin condition? Take this chance to bring home some of the professionals' tips and tricks to improve your existing homecare regime.
My Cozy Room has had close to a decade of experience in treating our high-influx of patrons with problematic skin. Our patronage includes individuals with acne-prone, sensitive, blemish-prone, oily, clogged and enlarged pores. Additionally, the therapists engaged at our spa all have a minimum of 8 years of experience in their work, with fully certified professional beauty qualifications. As such, rest assured you are in only the best hands with us, and can get invaluable advice whilst you're at it. 😉
6. Facial massages improve blood circulation to keep your skin a-glowing and youthful!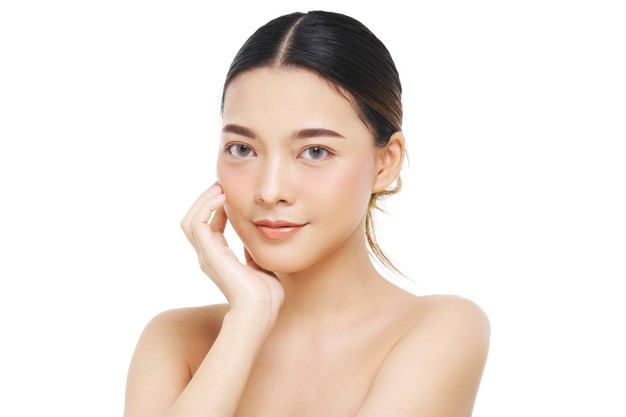 Facial massages are extremely relaxing when done right during a facial treatment, and just like body massages, improves blood circulation. In effect, good blood circulation promotes skin cells rejuvenation and as such, facial massages work as great anti-aging treatments. As such, glowing and younger skin are literally at the fingertips of your therapist as she works them gently but firmly around your face.
Find out more about how your entire body system is connected and affects your skin health too!
7. Facials provide stress relief
Imagine lying down and having everything taken care of for you. Well, maybe not everything. But to get your facial woes taken care of as you lay back and relax in beds made to provide utmost comfort is not a bad deal at all! Also close your eyes as you allow our professionals to work out the tension from your face, neck and shoulders during your treatment session. Nothing promises a better perk-me-up than a tension-relieving session!
Furthermore, essential oils can be found in the products our spa uses, promoting stress relief as has been scientifically proven. Enjoy the lifting of your spirits and face with one treatment solution. Beauty from the inside out. Also now, this is the kind of beauty worth paying for!
8. You deserve a treat!
We're almost halfway through with 2019 already. Also for all the work you have accomplished, you deserve to treat yourself better without feeling selfish or guilty.
Empowered people, empower other people!
My Cozy Room is dedicated to sharing our passion for beauty. Also health with all our patrons. Also in order to achieve this, we always aim to do our best. Be genuine in our efforts to meet the needs of your skin health. Get the treat you deserve by contacting us below!
My Cozy Room @ Cairnhill
Contact: 6732 0030
WhatsApp: 8666 0030
My Cozy Room @ Devonshire
Contact: 6753 0030
WhatsApp: 8811 0030
Register your interest here and we will contact you soon!